Our Services
Abu Dhabi Maritime provides multiple maritime services to ensure implementation of highest standards of health, safety, environment, and quality in Abu Dhabi waters.
How to Book Services
Abu Dhabi Maritime offers various public and commercial services through its digital portal. The list of services offered will grow in order to provide a seamless experience to mariners and sea lovers. Currently, the services with a tag under Abu Dhabi Maritime can be booked directly. By clicking to Book Now, users will be taken to the digital portal to register and verify details to proceed further. To follow-up on the status of the booking, registered users can access the digital portal directly by clicking the E-Services in the menu. All other services held by different stakeholders can be accessed through the service cards available here.
Useful Links
The following organisations can provide useful links for further information or services. Please refer to the services listed above for direct links to securing or booking services online.
Abu Dhabi Maritime Academy
Abu Dhabi Maritime Academy, in strategic partnership with Abu Dhabi Maritime, provides the general public with short educational and training courses for individuals to enjoy the seas of Abu Dhabi safely.
Pleasure Boat Courses
These courses are designed to provide individuals with the education and training to meet the requirements for carrying out the role of Skipper on Pleasure Boats of varied sizes in Abu Dhabi waters.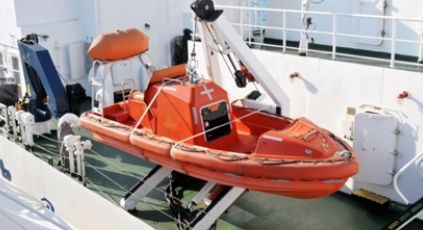 Elementary First Aid Courses
These courses are open to all seafarers and people intending to go to sea, and they provide the education and training in elementary first aid to support safety in Abu Dhabi waters.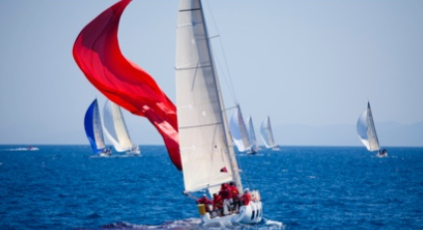 Sailboat Courses
These courses are designed to provide individuals with the skills, education and training required to maneuver sailing vessels safely in Abu Dhabi waters.
Tides and Weather Forecast
The National Center of Meteorology aims to unite the sources of meteorological information across the UAE, providing detailed information on maritime weather. To effectively plan and ensure safety on the marine ecosystem, please review tides and weather forecast.
Navigational Warnings In‑Force
Abu Dhabi Maritime issues navigational warnings to alert the maritime community on the uncharted dangers to navigation in Abu Dhabi waters. To ensure your safety on the water, please review the latest navigational warnings for the waters of the Abu Dhabi Emirate.
To find out further
information on Abu Dhabi
Maritime or to discuss
specific service requirements,
please contact us
Timings
Days: Monday to Friday
Working Hours: 7:30 to 16:30
To find out further information on Abu Dhabi Maritime or to discuss specific service requirements, please contact us
Timings
Days: Monday to Friday
Working Hours: 7:30 to 16:30