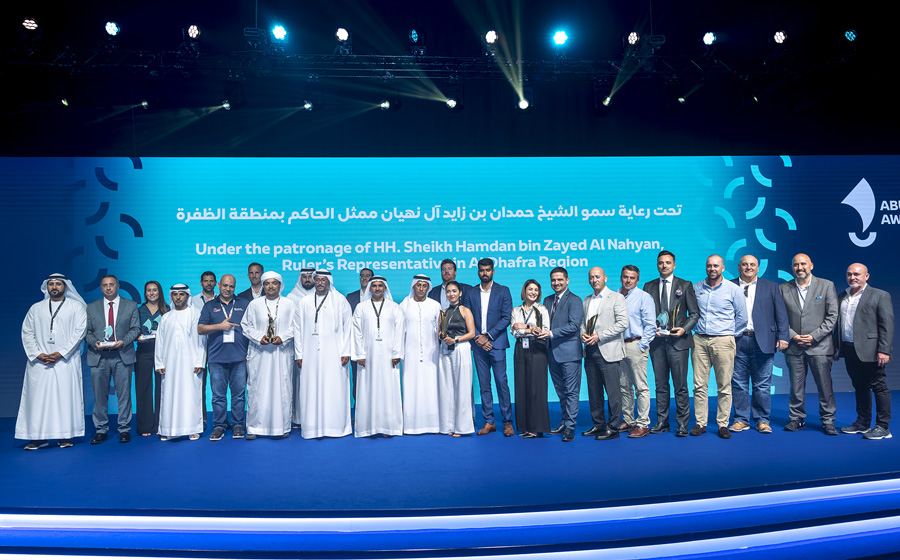 November 13, 2023
Marinas evaluated from eight countries across Middle East, North Africa, and Türkiye at first-of-their-kind Awards for region
Abu Dhabi, UAE – 13 November 2023: Under the patronage of H.H. Sheikh Hamdan bin Zayed Al Nahyan, Ruler's Representative in Al Dhafra Region, and in the presence of Sheikh Ahmed bin Hamdan Al Nahyan, President of the UAE Sailing and Rowing Federation and President of Emirates Kiteboarding Association, the Abu Dhabi Maritime Awards, Marinas Edition, has announced the winners of the first-of-its-kind Awards in the region, underscoring the significance of this initiative in promoting the transformative efforts and achievements in the maritime domain.
The initiative created by Abu Dhabi Maritime, in cooperation with the Integrated Transport Centre – Department of Municipalities and Transport, in the Emirate of Abu Dhabi (DMT), marks an important milestone for marinas in the Middle East, North Africa, and Türkiye.
The inaugural event, hosted at the Abu Dhabi International Boat Show, set a new standard by recognising outstanding achievements within the marina sector, encompassing participants from eight countries and a remarkable number of innovative submissions, all vying for honours across six distinguished award categories.
The winners of the six prestigious accolades, namely Ayla Marina, Jordan– Best in Environment and Best in Safety, Aldar Marinas, UAE for Best in Practice, Dubai Creek Marina, UAE – Best in Service, Jeddah Yacht Club & Marina, Saudi Arabia – Best in Sustainability, and D Marin Turgutreis, Türkiye who won the Best Overall Marina, were revealed during the ceremony. Each winner demonstrated exemplary leadership, innovation, and outstanding contributions within their respective categories. The winning marinas serve as beacons of excellence, showcasing their commitment to elevating industry standards within the region. Also, an award for Most Popular Marina voted for by the public was taken by Mangrove Marina – Delma Marine.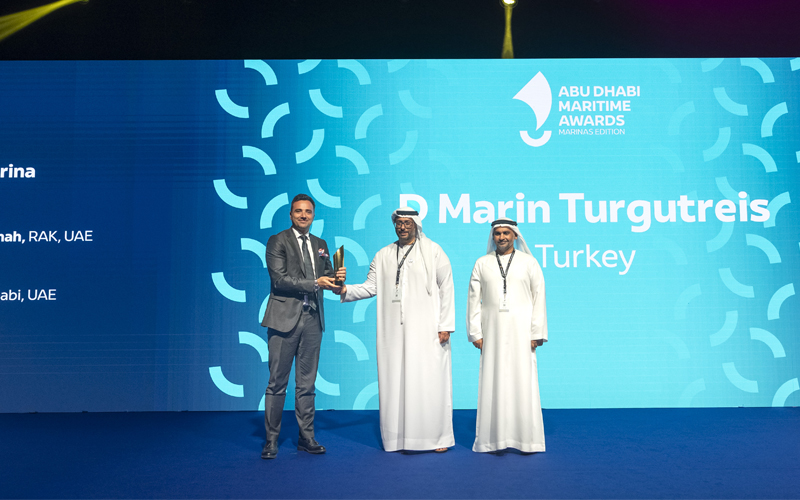 H.E Abdulla Al Marzouqi, Director General of ITC said: The Integrated Transport Centre believes that the Abu Dhabi Maritime Awards not only celebrates winners, but also inspires excellence at an industry level and raises associated standards to keep pace with the future, which requires innovation and brilliance.
The positive competition witnessed this year is an important step towards developing the maritime sector and improving the visitor experience. We believe that the Awards will provide an additional incentive for the development of services and infrastructure and contribute to upgrading the level of marinas for a brighter future."
Captain Saif Al Mheiri, Managing Director of Abu Dhabi Maritime, expressed his enthusiasm about the event's success, stating, "The Abu Dhabi Maritime Awards Ceremony has, not only celebrated the achievements of the innovative marina winners, but also sets a new benchmark for excellence in the marina sector. We are confident that these recognitions will inspire and elevate standards throughout the industry. This event represents a significant step forward in our mission to reinforce Abu Dhabi as a leading global maritime destination."
This year's winners were evaluated and selected by a specialised committee and judges compiled of industry experts who weighted each finalist against a set of global standards and key performance indicators that highlighted best marina practices have been adopted and embraced.
With its successful debut, the inaugural Abu Dhabi Maritime Awards, Marinas Edition, has undoubtedly left an indelible mark in the maritime industry, and it paves the way for a future where innovation will continue to shine in the Middle East, North Africa, and Türkiye region.
Operating under AD Ports Group, in cooperation with Department of Municipalities and Transport (DMT), Abu Dhabi Maritime governs and regulates Abu Dhabi's waterways by providing world-leading maritime infrastructure, while ensuring the highest standards of health, safety, environment, and quality.